The Safest Solution for Children and Pets
Safety is just as important as style when it comes to window treatments. Homes with children and pets should take proper safety measures to prevent potentially serious window cord accidents. To help secure your home, Graber window treatments have many additional features to help ensure that safety goes hand in hand with comfort.
Cordless lift and motorized lift options that offer ultimate safety‒eliminating the standard cord that could strangle children or pets
Tension pulleys and tie-down devices to keep continuous-loop pull cords taut
Cord stops on horizontal blinds that prevent internal cords from slipping through the louvers
For additional information on child-safe window treatments, please review the guidelines below or talk with your Graber Window Treatment Expert.
Window Cord Safety Guidelines
The Window Covering Safety Council urges parents and caregivers to check all windows for potential cord hazards and use the following guidelines to ensure your home is safe:
Install only cordless window coverings in bedrooms and sleeping areas for young children
Move all cribs, beds, furniture, and toys away from windows and cords, preferably to another wall
Ensure tasseled pull cords are short and continuous-loop cords are permanently anchored to the floor or wall. Keep cords out of reach of young children by installing and using cord cleats
Cord stops must be properly installed and adjusted to limit the movement of inner lift cords
Lock cords into position whenever horizontal blinds or shades are lowered, including when they come to rest on a window sill
Replace blinds, shades, and drapes manufactured before 2001 with products that meet updated safety standards
If replacement is not possible, repair window blinds, corded shades, and draperies manufactured before 2001 with retrofit cord kits, available by emailing windowcoverings.org or calling 1-800-506-4636
Cordless control options have been certified as Best for Kids™ by an independent lab.
Window Treatment Safety Features
Safety Features available on each Graber window treatment
Safety Feature
Aluminum Blinds
Cellular Shades
Vinyl Blinds
Fabric Shades
Wood & Faux Wood Blinds
Natural Shades
Pleated Shades
Roller / Solar Shades
Vertical Blinds
Sheer Shades
Layered Shades

Cord Cleats

Option available with all window coverings that have lift cords. Cords are anchored to wall, out of reach of children and pets.
-

N/A

-

N/A

-

N/A

-

N/A

Control Wand

Eliminates the need for cords and chains to traverse vertical blinds.
-

N/A

-

N/A

-

N/A

-

N/A

-

N/A

Natural Drapes Only
-

N/A

-

N/A

-

N/A

-

N/A

Cordless Lift System

Lift cords are eliminated for increased safety and a streamlined appearance.
-

N/A

-

N/A

-

N/A

-

N/A

Cordless Bottom Up/Top Down

Combines two popular options into one - shade lowers from top or raises from bottom without exterior cords.
-

N/A

-

N/A

-

N/A

-

N/A

-

N/A

-

N/A

-

N/A

-

N/A

-

N/A

Continuous Loop Lift System

Cords are kept at a constant length and held taut by a safety hold-down device.
-

N/A

-

N/A

-

N/A

-

N/A

Motorized Lift or Tilt

Motorized window treatments feature cordless control and are operated remotely with the touch of a button.
Tilt on 2″ Only
Lift Only
Tilt Only
Lift Only
Tilt Only
Lift Only
Lift Only
Lift Only
-

N/A

Lift Only
Lift Only

Single Retractable Cord

Patented Smart Pull operating system lowers the shade smoothly with a simple tug of the cord and raises it up with a few short pulls.
-

N/A

-

N/A

-

N/A

-

N/A

-

N/A

-

N/A

-

N/A

-

N/A

-

N/A

-

N/A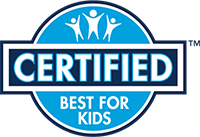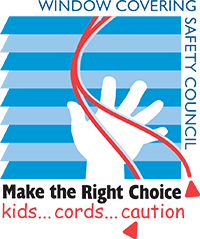 WARNING/ADVERTENCIA/MISE EN GARDE
Window blind cord can STRANGLE your child. To prevent strangulation, purchase cordless products or products with inaccessible cords.
La cuerda de la persiana puede ESTRANGULAR a su niño. Para evitar el estrangulamiento, compre alternativas cuerda o productos con cuerdas inaccesibles.
La corde de votre couvre fenêtre peut ÈTRANGLER votre enfant. Pour éviter l'étranglement, acheter les produits sans corde ou les produits dont les cordes ne sont pas accessibles.
WARNING/MISE EN GARDE
STRANGULATION HAZARD - Young children can be strangled by cords. To prevent strangulation, purchase cordless products or products with anaccessible cords. Immediately remove this product if a cord longer than 22 cm or a loop exceeding 44 cm around becomes accessible
---
RISQUE D'ETRANGLEMENT - Les jeunes enfants peuvent être étranglés par des cordes. Pour éviter l'étranglement, achetez des produits sans fil ou des produits avec des cordons accessibles. Retirez immédiatement ce produit si un cordon de plus de 22 cm ou une boucle de plus de 44 cm autour devient accessible